Tracy Dong
Lead Advisor
IDeaS Revenue Management Solutions
Tracy Dong is the Lead Advisor of Asia Pacific region at IDeaS Revenue Solutions, a SAS Company, based in Singapore office. She worked for InterContinental Hotels Group and Far East Hospitality, both at corporate and property level, prior to joining IDeaS.

Tracy is focused on furthering Revenue Management education across the APAC region and has in-depth experience in data analytics, forecasting, pricing strategies and revenue management standard operating procedures development. During the time with IDeaS, Tracy has been working on various projects to help hotels build strategic revenue management cultures. She has also applied revenue management principles beyond traditional hotel environments into new territories such as car parks and waterparks.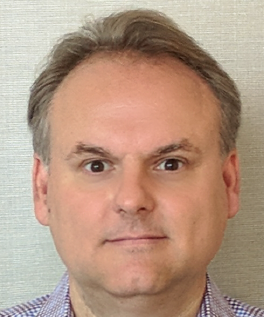 Jeff Young
Director of Revenue Management Development
Minor Hotels
Jeff Young leads efforts in developing and delivering commercial education for revenue leaders in Asia Pacific and the Middle East. This is achieved through coaching, mentoring and workshops delivered to diverse audiences in the organization. In addition, Jeff partners closely with key hotels on performance-related activities, with particular focus on driving Total Hotel Profit Optimization.

Jeff has amassed nearly 20 years of experience in revenue management in leadership roles for a diverse group of leaders in travel and hospitality in the United States, Europe, and Asia. In addition to Minor, companies include Hertz, Princess Cruises, Oakwood, Disneyland Paris, and Pacific Hospitality Group. Jeff is currently a member of the HSMAI Asia Pacific Revenue Advisory Board and is a Certified Revenue Management Executive (CRME).